At a time of global campaigning with the #StopPoverty Call to Action, 20 Company Members of ATD Ireland gathered on Saturday the 13th of May for the formal Annual General Meeting.
The meeting took place in the very special context of the 60th anniversary of ATD's inception and was an opportunity to  celebrate 60 years of activism & hope against poverty, a work that has its roots in the mobilisation of families  living in a slum on the outskirts of Paris, France in 1957.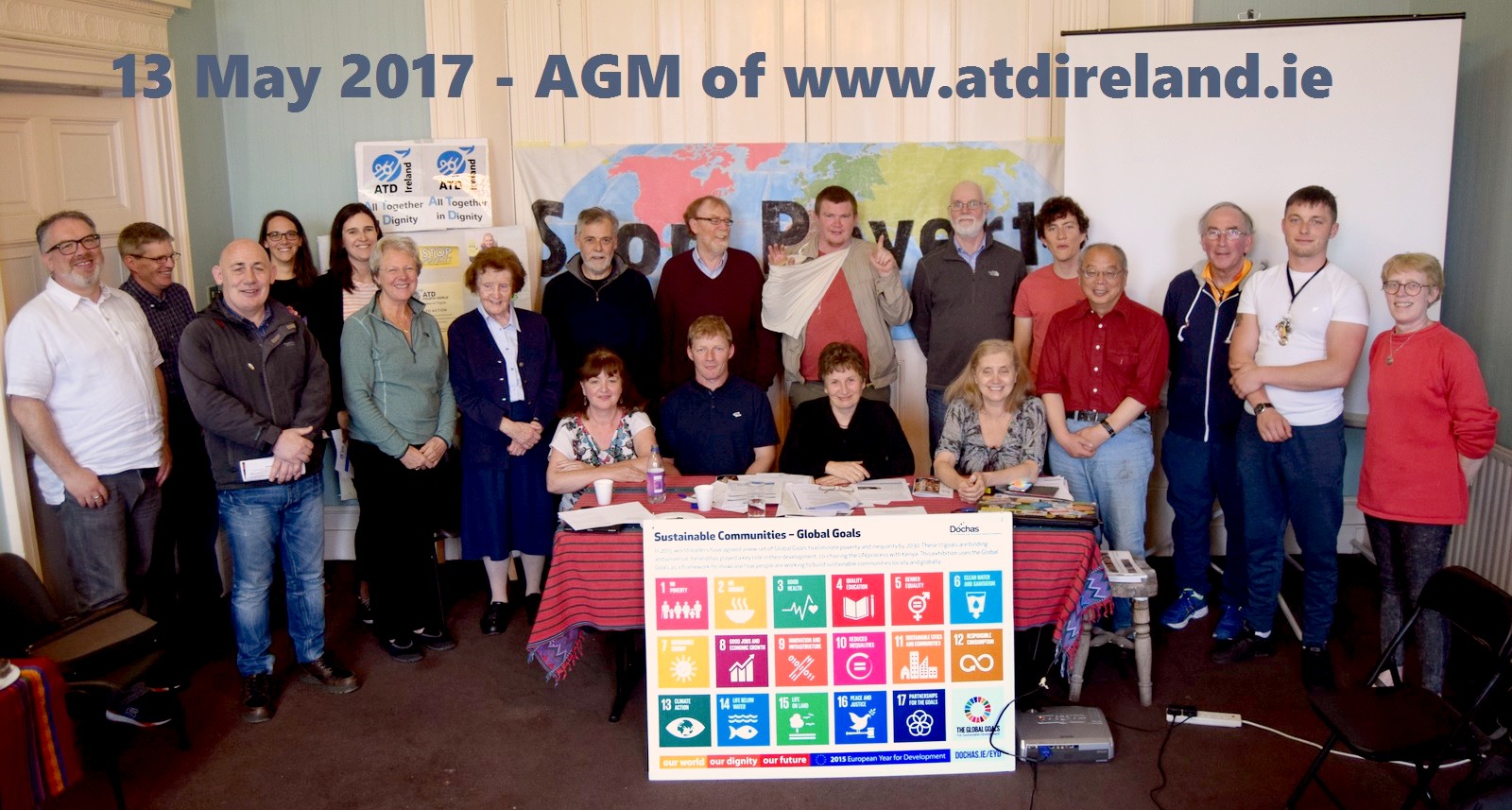 The AGM had a greater attendance in membership following an initiative of the Board. After the 2016 AGM, the ATD Board decided to start a process in order to increase the number of Company members. In order to create a stronger membership representing the diversity of the supporters of ATD, the Board aims to gather 40 friends of ATD in the Company membership by the end of 2018. This process will strengthen the monitoring as well as the support of the Board's work by involving the members in the discussions of the Annual General Meeting. (list of company members on 28 April 2017)
The AGM was the opportunity to proceed to elections of a new Board. The renewed Board after the AGM will meet most probably end of June or in July. Members are: Juliette Péchenart, Isabelle Pypaert-Perrin, Marie Williams, Gary Broderick, Martin Byrne (Secretary), Gerald Doherty (chair), Hugh Frazer and Patrick O'Gorman (Treasurer).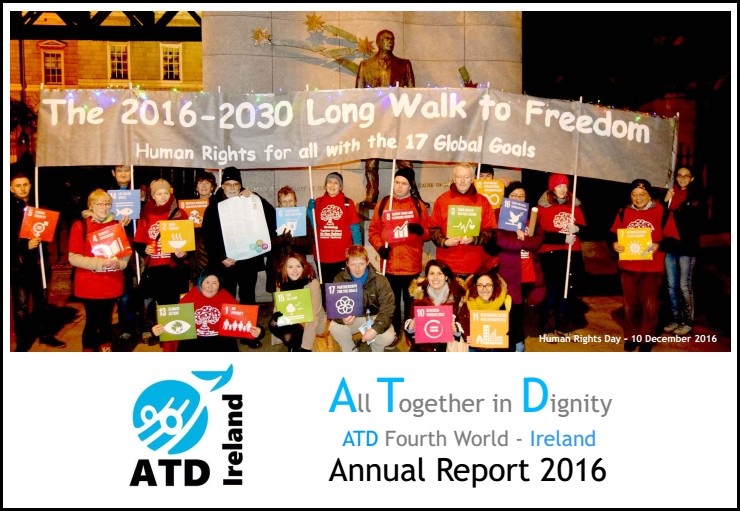 ATD's Board took time to present the Annual Activity Report and the 2016 Financial Report. The Activity Report that puts together the highlights and progress made on several major ATD projects over the course of 2016. Filled with photos and quotes from ATD's friends and volunteers, the report captures the essence of ATD's work, sharing memories of happiness and hardship with all those involved with our work.
The report goes through the annual events organized by ATD Ireland, including the UN Day for the Eradication of Poverty (Oct 17th), which gained extra momentum this year with the presence of President Michael D. Higgins. The highlights from this event include excerpts from the President's speech alongside the testimonies provided by the friends and families working with ATD.