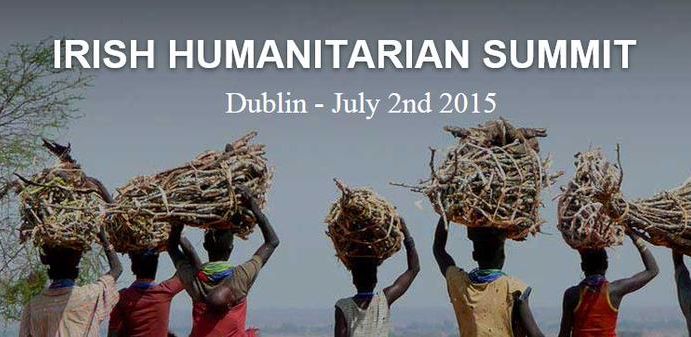 The Irish Government & the UCD Centre for Humanitarian Action will convene the Irish Humanitarian Summit on July 2nd 2015.
This Summit, the first of its kind in Ireland, will be addressed by President of Ireland, Michael D. Higgins. Minister for Foreign Affairs & Trade, Charlie Flanagan and Minister of State Séan Sherlock will also address the event which is an opportunity for the Irish humanitarian community to affirm a new Humanitarian Agenda for Ireland.
This Irish Summit is part of a consultation process in order to prepare the World Humanitarian Summit. This process was initiated by the UN Secretary General to improve global humanitarian action, and will culminate in Istanbul in 2016.
This initiative of UN Secretary-General Ban Ki-moon, managed by UN OCHA, is the first World Humanitarian Summit that will bring together governments, humanitarian organizations, people affected by humanitarian crises and new partners including the private sector to propose solutions to our most pressing challenges and set an agenda to keep humanitarian action fit for the future.
ATD Ireland will join the Irish Humanitarian Summit on July 2nd 2015 even if ATD is not a humanitarian aid organization. Our experience is in overcoming poverty by building relationships between people in poverty and other sectors of society, in both industrialized and developing countries, as well as through cultural and educational projects that reinforce the solidarity that exists among the most excluded populations.
Discover ATD's main recommendations here.