Looking ahead to the 25th anniversary of the Convention on the Rights of the Child (CRC) on November 20, UNICEF released a few weeks ago essays that ask a critical question: "Is the world a better place for children?"
For the past 40 years, the ATD children's network TAPORI has been trying to discuss this question with children.
On the 10th anniversary of the CRC, Tapori children met in Geneva with Mary Robinson and they presented her their Appeal.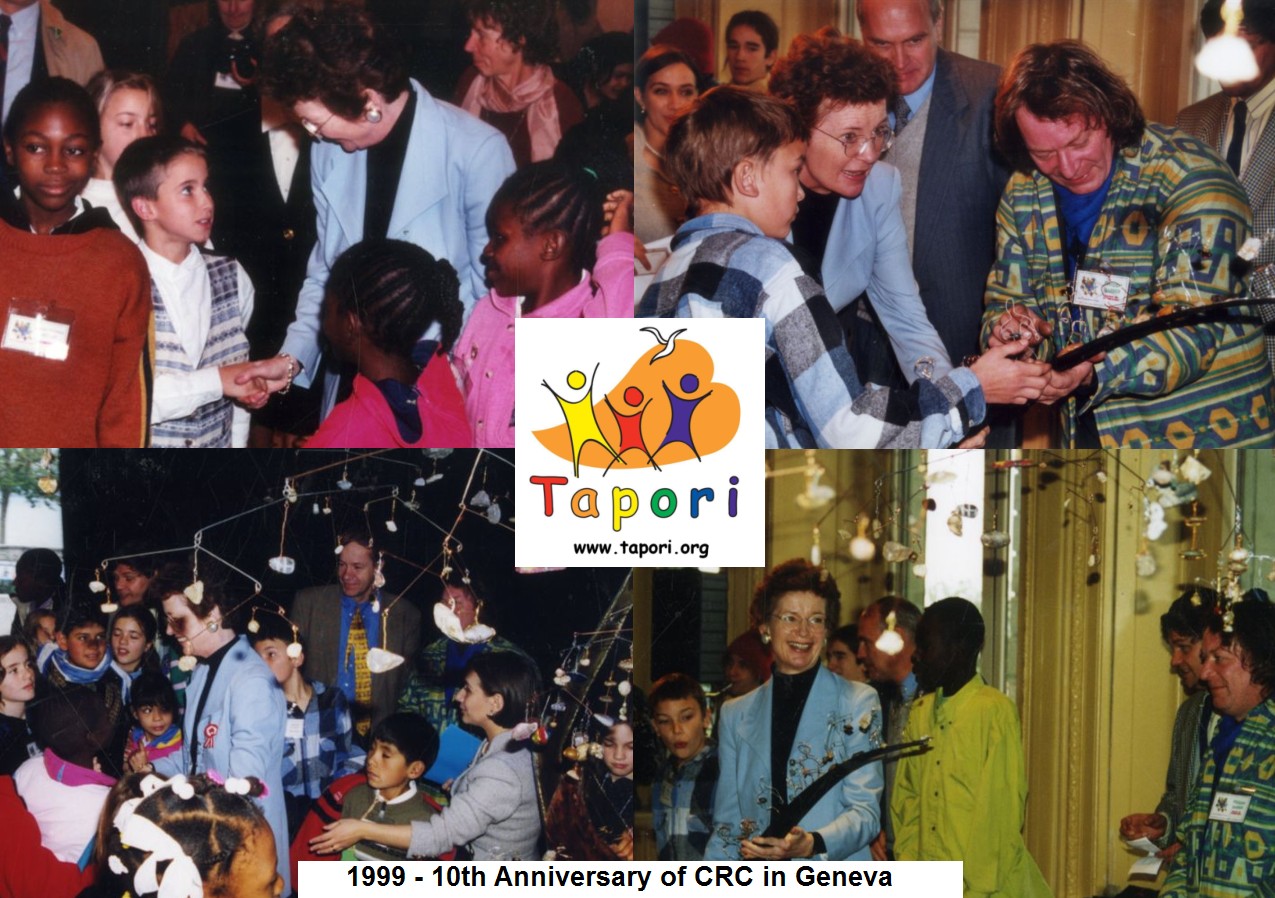 Today Tapori runs again and again campaigns to collect voices and thoughts of children (age 7 to 13) worldwide. You can invite groups of children you know to join the network.
Download the new Tapori letters below!
Tapori Letter  –  Tapori activity sheet – October 2014
Tapori Letter –  Tapori activity sheet – November 2014