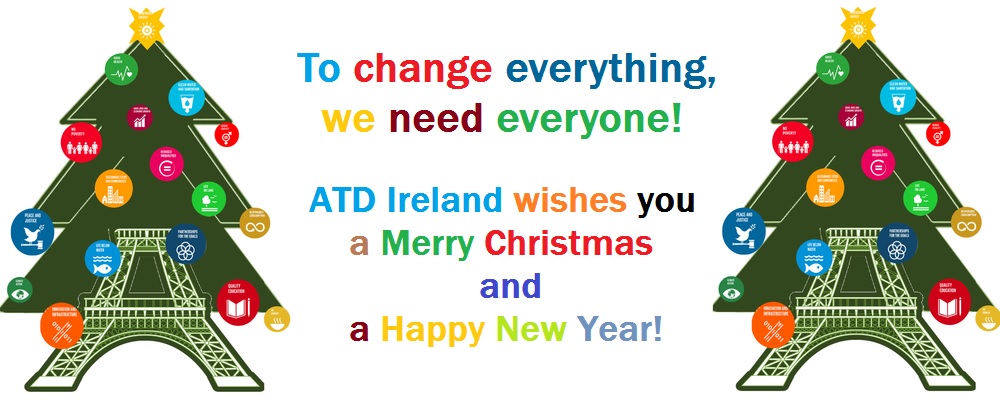 Dublin, Christmas 2015
The story of the nativity is a story about hope and change coming from a vulnerable family. 2015 was one of these years with many stories calling for big changes and giving hope. On Christmas eve, one motto of these calls for a needed transformative process keeps coming back in our minds: to change everything, we need everyone.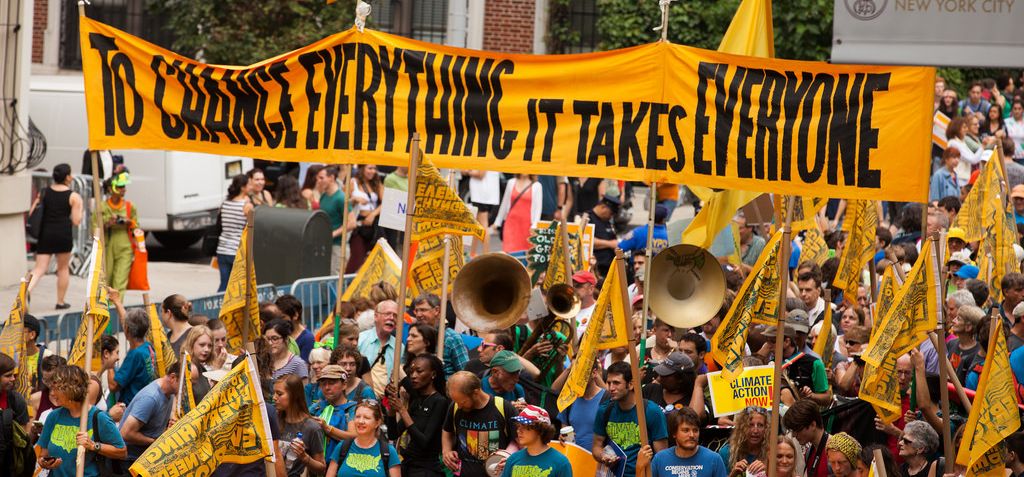 This motto started to trend after being used in the open letter published in The Guardian (Sunday 7 September 2014) by a group of major global NGOs ahead of the 2014 People's Climate March : "There is only one ingredient that is required: to change everything, we need everyone. History is our proof that the impossible is smaller than we think. The abolition of slavery. The end of apartheid. The spread of universal suffrage. All proof that the future is ours to shape. We just need to step out and claim it."
If we understand it as a call to leave no one behind, this motto of 2015 is a real message of hope, a christmas message! It is even more a message of hope if we geniunely believe that we need everyone's knowledge, everyone's world vision, everyone's intelligence, joy and commitment to make real change happen.
"We cannot wait until great transformations have been made, for the poorest and most marginalised to then take a place beside us. If these processes happen without them and without their experiences taken into account, the most marginalised will not be served by these changes. The extreme poverty brought to this new society by us will not magically disappear. We must remove this through participation in the process of transformation; if not, then extreme poverty will again be built into the very walls of our new society."
Joseph Wresinski, founder of ATD
All Together in Dignity Ireland wishes you
a Merry Christmas
and a Happy New Year!

And here is our 2015 Christmas Song!