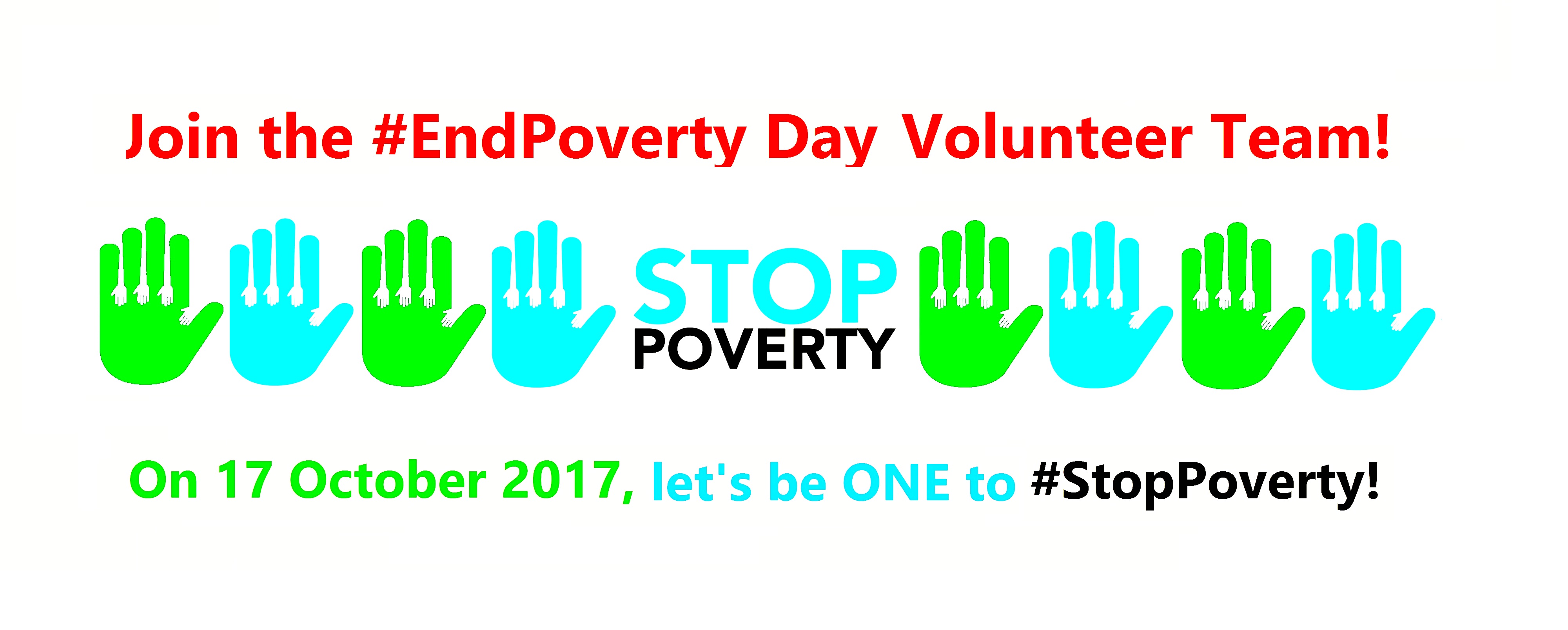 ATD Ireland and the Irish 17 October Committee are creating a new volunteer team to support the preparation and organisation of the events which will take place in Ireland and especially in Dublin on the 16th and 17th October to mark the 30th anniversary of the UN End Poverty day and the finale of the 2017 #StopPoverty Campaign (see www.poverty-stop.org).
Hands and Hearts Welcome! Contact: volunteering@atdireland.ie
Visit also: http://volunteering.force.com

A first team meeting will be organised on 12 September 2017 – More here!